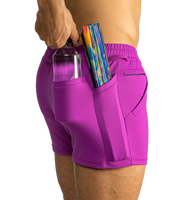 Version 4 is Here!
Featuring a new, game-changing fan/sunglasses pocket, additional accessory loop for phone tethers, and YKK zippers on all v4 shorts!
V4 now has 7 pockets, 3 loops, and is available in fresh new designs!
Free shipping & returns on all US-based orders.
Check out the New Designs & Features Below!
View New V4 Shorts
Fan/Sunglasses Pocket
The extra long pocket on all v4 shorts is perfectly designed for fans, sunglasses, glowsticks, and many other accessories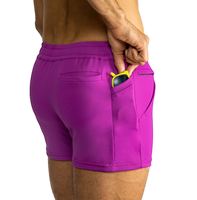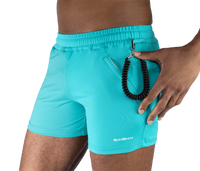 Phone Tether Loop
V4 shorts feature an additional accessory loop for phone tethers directly above the cell phone pocket.
Phone Tethers with a Nylon Braided Cord
Attach the Tether to the new Accessory Loop located above the Cell Phone Pocket on v4 Shorts.
Shop Phone Tethers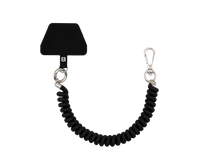 ALL V4 SHORTS FEATURE:
7 POCKETS
Patent-Pending Fan/Sunglasses Pocket (v4 only)
Water Bottle Pocket
Cell Phone Pocket
2 Zippered Front Pockets

Zippered Credit Card Pocket

Hidden Zippered Inside Pocket

YKK Zippers (v4 only)

3 LOOPS
Accessory Loop for Phone Tethers (v4 only)
Interior Shirt Securing Loop
Exterior Accessory Loop
Shop v4 Shorts